Debbie Jason, PhD
UCLA TRAINER & LICENSED CBT & DBT PSYCHOLOGIST
verified by Psychology Today
Dr. Jason is the co-founder and Clinical Director of Trauma Therapy CA. She also serves as a clinical psychologist for Orange County and a trainer for University of California – Los Angeles (UCLA)'s Center of Excellence.
Dr. Jason recognizes that relationships are challenging – even in the best circumstances. This is certainly true of parenting, which can be even more difficult when building a relationship with a young child who is oppositional or a teenager who may feel stressed, sad, or angry. Many parents blame themselves, feel isolated, and are unsure of what to do. Many teenagers feel alone, judged, overwhelmed or misunderstood. There is hope, though, in that you can be the solution! Through a unique approach, Dr. Jason works with people of all ages to help them develop their sense of selves, decrease stress, and establish rewarding relationships. Simultaneously, Dr. Jason coaches you to develop the necessary tools for promoting healthy relationships based on mutual love and respect. Having this space has helped many individuals understand and manage their lives better and allowed children to feel more secure and less interested in testing boundaries.
Your therapy experience with Dr. Jason will always be tailored individually to you and your strengths, with private sessions and distinct goals for each individual and/or family member as appropriate. The evidenced based practices drawn from, including Cognitive Behavioral Therapy (CBT), EMDR (Eye Movement Desensitization and Reprocessing), Trauma-Focused CBT (TF-CBT), Child Parent Psychotherapy (CPP) and Dialectical Behavior Therapy (DBT), have strong scientific support for treating depression and anxiety, strengthening healthy family bonds, improving emotional control and coping skills, and increasing positive relationships.
Dr. Jason received her Ph.D. in clinical psychology from Ferkauf Graduate School of Psychology and completed postdoctoral training at UCLA TIES for Families. She began her post-doctoral training at UCLA in 2015 before being promoted to Clinical Assistant Professor at UCLA where she provided clinical supervision to PhD students. (UCLA is consistently ranked as one of the top psychology schools in the country) She currently works as a Clinical Psychologist II for Orange County, serving children and adolescents in foster care, residential placements and juvenile hall. She also serves as a consultant for The DMH-UCLA Prevention Center of Excellence, providing bi-weekly trainings with a joint vision to help educate every single clinician and staff serving Los Angeles (LA) County's Department of Child and Family Services (DCFS) on Trauma and Resilience Informed Care. Dr. Jason is also an approved EMDR therapist through EMDRIA (EMDR International Association) and Foundationally Trained in DBT by Behavioral Tech.
Dr. Jason's specialty is working with children and families who have been exposed to trauma or are currently experiencing stress of any kind. At Trauma Therapy CA, you can meet with Dr. Jason for individual therapy to address a wide range of concerns. Dr. Jason also provides superior cognitive, developmental, psychological and personality testing to help differentiate between conditions that have similar symptoms but very different treatments, such as trauma responses vs. ADHD vs. learning disabilities vs. anxiety.
Hannah Jason
MANAGING DIRECTOR
Hannah Jason is the Managing Director and co-founder at Trauma Therapy CA. Hannah not only believes in, but truly embodies, the power of the creative mind. She is dually trained in counseling and design with certifications from the William Glasser Reality Therapy Institute and Parsons School of Design. Hannah's passion is in using her exquisite sensitivity and creative application of advanced therapy techniques to support your individual strengths.
Before Trauma Therapy CA, Hannah worked at Didi Hirsch's Crisis Residential Treatment Program for adults in acute psychiatric crisis. The diagnoses of the residents Hannah served ranged from mild anxiety and depression to severe psychosis and Bipolar Disorder. She used her knowledge of Dialectical Behavioral Therapy (DBT) skills when counseling and leading groups for this population. Hannah has also worked as a counselor for at-risk teenagers and young adults with Autism and other developmental disabilities. Hannah is extraordinarily tenacious and believes in her client's resilience, especially after her experiences in homeless shelters and on suicide hotlines. If you are looking for counseling that is sensitive, individualized and fearless, Hannah is the coach for you.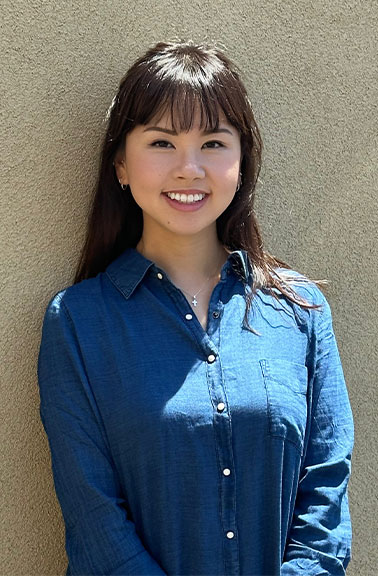 Era Ko, LCSW
LICENSED CLINICAL SOCIAL WORKER
Era is a Licensed Clinical Social Worker who is dedicated to seeing every client grow, heal, and find freedom in life's areas of darkness and imprisonment. She believes in the power of healing that occurs in the context of relationships and hopes to connect deeply with each individual that walks into her room.
Era received her Bachelor's Degree in Psychology and Master's Degree in Social Work at the University of Southern California in Los Angeles, CA. She has worked with both children and adults in helping treat symptoms of anxiety, depression, bipolar disorder, psychotic disorders, personality disorders, and complex trauma. Era has worked closely with incarcerated persons navigating the criminal justice system who often simultaneously carry the weight of past neglect and abuse, substance use, addiction, and homelessness. She is especially moved by issues of isolation and loneliness, shame and guilt, rejection, fear, anger, forgiveness, and spirituality.
Era honors differences in values, cultures, and upbringings, and borrows skills from various evidence-based practices to cater to each individual's unique needs. Along with CBT, DBT, mindfulness, and somatic experiencing, Era likes to adopt attachment-based and psychodynamic theories in her work, emphasizing the importance of early relationships, self-reflection, and the unfolding dynamic between the client and clinician.
Therapy can be scary but also truly transformative. Era recognizes the fear and anxiety that may come with diving into the deep end, into the unknown. Thankfully, the work is done together in the safety of a gentle and nurturing environment. Every person brings his or her own unique set of experiences, life lessons, and understandings as well as pains, burdens, and regrets. Era welcomes the good, the bad, and everything in between. Her approach not only comes from a place of compassion but also from one of personal insight as she has done and continues to do her own work in therapy. She can understand what vulnerability feels like and only hopes that one doesn't have to do it alone.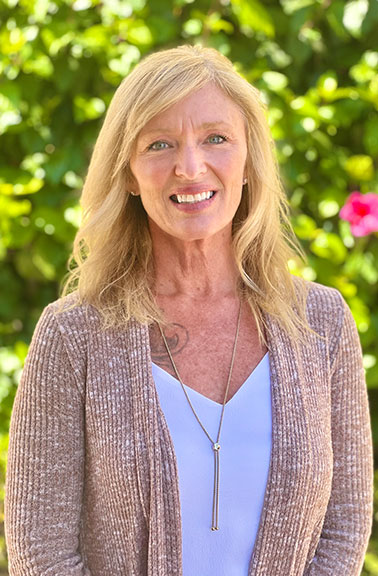 Erin Madden, LCSW, ICADC
LICENSED CLINICAL SOCIAL WORKER
Erin is a Licensed Clinical Social Worker, a certified EMDR Therapist and an Internationally Certified Alcohol and Drug Counselor. She is Trauma Therapy CA's most experienced supervising therapist with nearly 20 years of clinical experience. Erin will work collaboratively with you to determine and achieve your unique therapy goals. She assists clients in resolving underlying issues that too often interfere with quality of life. Erin practices non-judgement in allowing clients to share and create their ideal life. Erin specializes in treating trauma, anxiety, depression, codependency, anger management, grief, addictions including overeating, pornography, substance abuse, divorce and toxic relationship patterns. She typically works with adults, teens, couples, and families. Erin has advanced training in Motivational Interviewing, DBT, CBT, EMDR and Solution Focused therapies.
Prior to joining Trauma Therapy CA, she recently worked as a Clinical Director and Trauma Therapy Specialist supervising about 100 other clinicians. Earlier in her career, Erin served as a Program Coordinator at the Palo Alto VA, a teaching hospital for Stanford University where she used her expertise to help numerous military veterans find freedom from trauma-related symptoms. She has been a member of Drug Court, Mental Health Court and Veterans Treatment Court clinical teams. She continues to help her clients move past shame that occurred in the context of practicing harmful coping mechanisms including alcohol and other substance use. She assists them in learning healthier ways to cope, avoiding future problems.
Erin is an Alumni of Florida Atlantic University, where she earned her Master's Degree in Social Work. She served as Adjunct Professor at Indian River State College and is also passionate about teaching cutting edge mental health research, mentoring and supervising new therapists. Personally, Erin is a yogi, a runner and loves being in nature. Erin's extraordinary knowledge, experience and genuine relatability can help you achieve your therapeutic goals to move past trauma and into effective coping toward your future.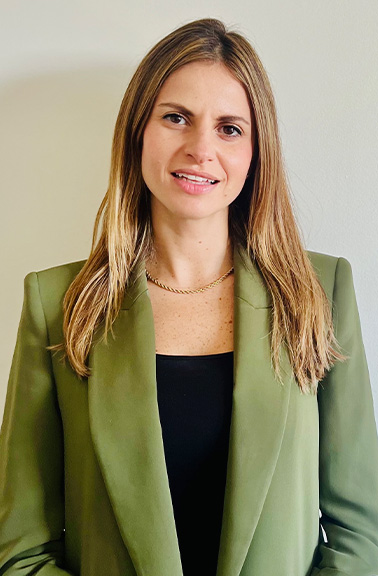 Maria Gutierrez, PhD
PSYCHOLOGICAL ASSOCIATE
Dr. Gutierrez works at Trauma Therapy CA as a psychological associate and joined our team with over 12 years of experience as a licensed therapist in Barcelona and Mexico City prior. In addition, she is a trained psychoanalyst and a member of the American Psychoanalytic Association.
Dr. Gutierrez offers therapy in both English and Spanish, and her work with diverse populations and backgrounds has given her a heightened sensitivity to multicultural issues.
Dr. Gutierrez has experience helping individuals with childhood trauma, eating disorders, anxiety, parenting, depression, relationship issues, personality disorders, disordered eating, and PTSD. She values the therapeutic relationship as a key to deep healing as you explore and embrace your true self. Dr. Gutierrez believes that identifying the root causes of one's behavior and understanding oneself can lead to better decision-making. She considers therapy an opportunity to comprehend the relationships that shape one's personality and create new ways of relating to oneself and others.
The evidence-based treatments Dr. Gutierrez provides include psychodynamic therapy, Mentalization-Based Therapy (MBT), and Dialectical Behavioral Therapy (DBT) to improve impaired personality and relationship patterns. Dr. Gutierrez also provides EMDR therapy with training as an EMDR therapist through EMDRIA (EMDR International Association). EMDR is proven to help with trauma disorders, anxiety, depression, and other acute and complex trauma symptoms.
Dr. Gutierrez earned her Ph.D. in Clinical Psychology from Ramon Llull University in Barcelona, Spain, and obtained her Master's degree in Psychoanalytic Psychotherapy from the Institute of the Psychoanalytical Society of Mexico (SPM). She then received specialized training in codifying mentalization in the Adult Attachment Interview (AAI-RF) at the Anna Freud Centre in London. Her clinical experience and training span various countries and settings, including schools, non-profit psychiatric hospitals, and outpatient clinics treating diverse emotional issues.
With a keen interest in Attachment Theory, Dr. Gutierrez is passionate about exploring how early relationships with caregivers impact the way individuals relate with others and with themselves and others into adulthood. In addition to her therapeutic work, Dr. Gutierrez offers comprehensive psychological assessments. If you are looking for an experienced therapist to help you find meaning and connection in life, foster personal growth and change, and gain insight into your behaviors and relationships, reach out to work with Dr. Gutierrez today.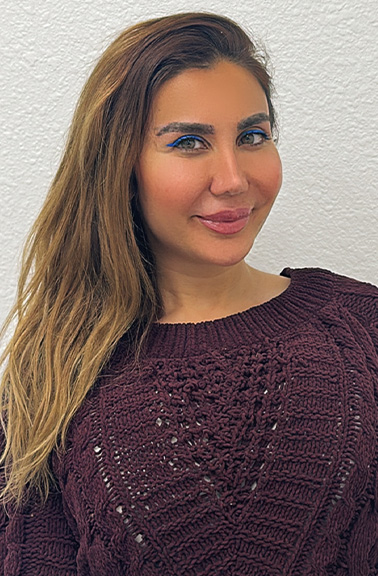 Neda Vakili, PsyD
PSYCHOLOGICAL ASSOCIATE
Dr. Neda Vakili has over five years of professional therapy experience with clients. She joined Trauma Therapy CA due to her passion for supporting those healing from the impacts of trauma and stress. Dr. Vakili believes in enhancing lives through simplifying stressors while increasing understanding and consistency. The goal is to help you see things in a new way, have fulfilling relationships with others and yourself, and find relief from anxiety, depression, and trauma symptoms. Dr. Vakili is an integrative therapist, meaning she will match her vast therapeutic knowledge to your unique goals. The gold-standard therapies she is trained in include cognitive processing therapy (CPT), acceptance and commitment therapy (ACT), cognitive behavioral therapy (CBT), mindfulness based-approaches, dialectical behavior therapy (DBT), as well as formal training in aromatherapy.
Dr. Vakili's experience includes working with individuals who have difficulty coping with life transitions as well as feelings of anxiety, irritability or sadness resulting in regulation and relationship challenges. Therapy with Dr. Vakili promotes self-awareness, more adaptive coping skills, and improved insight as you work through current and past challenges. Dr. Vakili is intentional in applying cultural sensitivity to her work to accommodate and respect your unique opinions, values, and experiences.
Dr. Vakili considers your pace and comfort her top priority whether it's your first day in therapy or your 10th year. Her expertise begins with a strong, clinical understanding of your comprehensive history, goals and challenges to develop precise therapy goals. This leads to effective work with each client as they overcome challenges and improve their lives through successful behavioral improvements and self-exploration. Dr. Vakili's ultimate goal is for you to break the bondage of unhelpful patterns, realize the power of your strengths, and capture fulfillment and meaning in your life. Reach out to meet with Dr. Vakili today for a unique therapy experience that is truly tailored to you.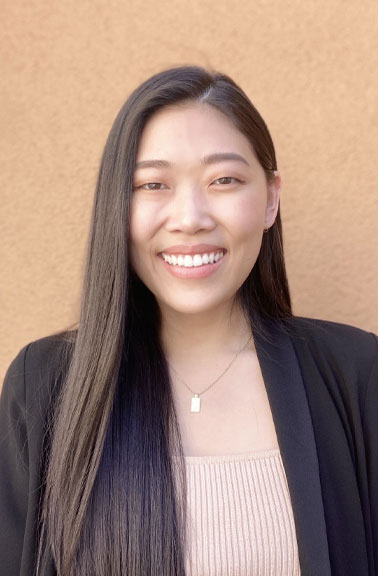 Crystal Kim, ACSW
ASSOCIATE CLINICAL SOCIAL WORKER
Crystal is a deeply caring therapist, who thinks about her clients in the context of their experiences. She will create and maintain a safe therapeutic space for each individual's healing journey.
Crystal received her Master of Social Work at California State University, Long Beach and is a registered Associate Clinical Social Worker. She has experience with complex trauma and individuals with multiple diagnoses, which allows her to create therapy treatments that work for the entire person. Crystal is fully trained in EMDR and continues to have much success treating clients at Trauma Therapy CA with EMDR to resolve PTSD and other trauma-related symptoms. She has worked in a Partial Hospitalization Program, serving adults with varying diagnoses including Major Depressive Disorder, Generalized Anxiety Disorder, Schizophrenia, Post Traumatic Stress Disorder, Bipolar I & II, Substance Use Disorders and Personality Disorders. Through a strengths-based and person-centered approach, she led individual and group therapeutic sessions with her patients at this program. Prior to this, Crystal also served as a Youth Specialist at a Children's Crisis Residential Program, providing support to a diverse population of youth who stepped down from psychiatric hospitalizations. She is qualified to treat all ages to overcome challenges ranging from stress and mild anxiety to severe and complex mental health disorders.
Crystal approaches her sessions with a compassion-led and culturally competent approach, focusing on each individual's unique strengths. She is passionate in guiding each individual to discover a deeper understanding of their unhealthy tendencies and helping them find the root of their issues. Crystal firmly believes that self-awareness makes room for self-compassion, and that in turn makes room for healing. Crystal continues to work with individuals experiencing depression, anxiety, history of abuse, difficulty with anger management, grief and loss, self-esteem issues, relationship issues, family conflict, and life transitions. Crystal worked with many individuals who believed their traumatic experiences permanently robbed them of their hope. Throughout her professional experience, she has had the honor of guiding many of these same individuals to reclaim their hope and create a new meaning to their life story. Crystal would be grateful to work with each individual in their unique healing journey.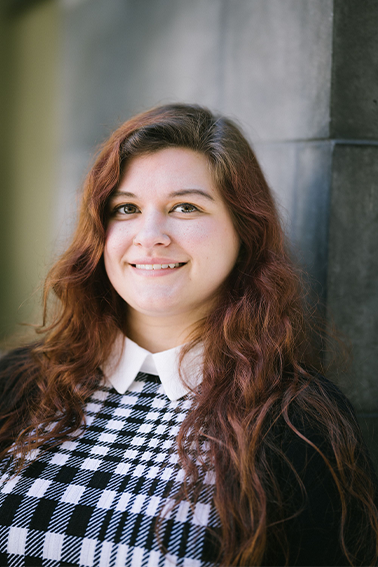 Kelly Sorace, ACSW
ASSOCIATE CLINICAL SOCIAL WORKER
Kelly Sorace, ASW is not only knowledgeable about treating trauma, but also has a sincere capacity for empathy and caring. She understands the challenge that therapy brings and has a unique ability to create the safety necessary for this journey. Kelly works with individuals to create goals and treatment plans that lead to healing and growth through built insight and compassion. Kelly is well versed in working with children and families who have been impacted by complex trauma, including abuse, neglect, grief and loss. Kelly has worked with individuals with an array of diagnoses including PTSD, Depression, Anxiety, ADHD, Autism Spectrum Disorder, substance use disorders and is also skilled in working with individuals who identify as LGBTQ+. Kelly is intensively trained in Dialectical Behavior Therapy (DBT) by Behavioral Tech and currently co-leads the DBT group at Trauma Therapy CA.
Kelly received her Master's in Social Work from the University of Southern California with a focus in Children, Youth, and Families. Kelly started her career at a foster care and adoption agency providing support to children and families. She continued into a day treatment center where she empowered individuals to form community connections while also ensuring that their physical, emotional, and physiological needs were being met. She is truly a therapist who thinks widely and supports each client's specific needs and strengths.
Being vulnerable is hard. Change is hard. Kelly's sessions examine the entire person, past and present, to assist clients in creating a brighter present and future. Kelly uses a partnership approach where clients will feel heard and validated.
Kelly is trained in specialized evidence-based techniques including Trust Based Relational Intervention (TBRI), DBT and Motivational Interviewing (MI) for substance use and other addiction-related disorders, and CBT which provides a framework to nurture resilience in clients. If you are looking to improve your relationships, challenge thinking that is no longer working and move forward in your life with a non-judgmental and creative therapist, reach out to Kelly today.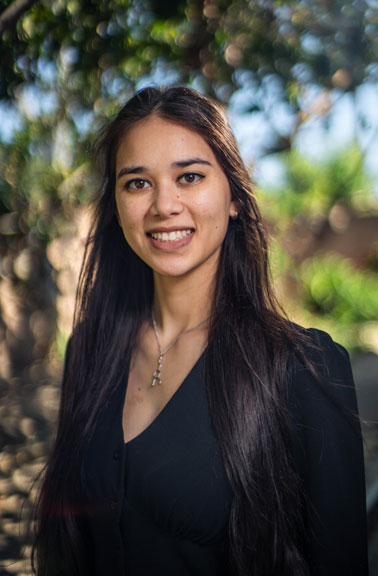 Aysia Buendia
CLINICAL OPERATIONS MANAGER
Aysia Buendia is the Clinical Operations Manager at Trauma Therapy CA. Aysia graduated with a Bachelor's degree in Psychological Sciences in the spring of 2021 from the University of California Irvine. Before transferring to UCI, she attended Irvine Valley College and completed her Associates in Arts degree in Psychology and in Social and Behavioral Sciences. She has experience working in psychological research labs and some of her individual research projects focused on adverse childhood experiences, social relationships, culture, and well-being. Aysia plans to one day achieve a Master's degree in Social Psychology, and possibly a PsyD in the future. In the meantime, she hopes to provide a helping hand to the clients at Trauma Therapy CA.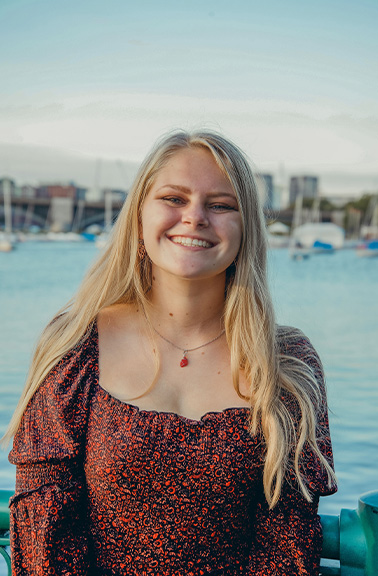 Zoe Shehan
CLINICAL OPERATIONS ASSOCIATE
Zoe Shehan is a Clinical Operations Associate at Trauma Therapy CA. Zoe graduated with a Bachelor's degree in Psychology in spring 2022 from Boston University. As a research assistant in her undergraduate career, Zoe explored topics such as maternal depression, psychological experience of cancer, family experience of mental illness, and how race and gender impact psychological well being. She also volunteered at the Boston University Sexual Assault Response and Prevention center, where she conducted trainings on consent and bystander awareness, along with promoting sexual well being for the student population. Currently, Zoe is pursuing her Master's Degree in Marriage and Family Therapy at Chapman University. When licensed, she wants to work with adolescents, adults, and families struggling with anxiety, depression, and other unresolved issues. In the meantime, Zoe looks forward to supporting your journey at Trauma Therapy CA.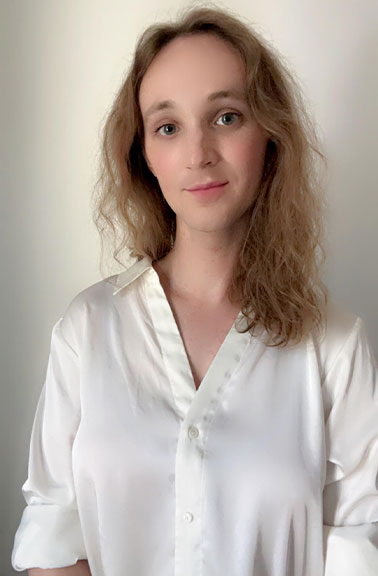 Victoria Larson
CLINICAL PROJECTS INTERN
A recent graduate from California State University, Fullerton, Victoria Larson currently holds a B.A. in Psychology. She has spent her college career preparing for a Master's in Counseling and work as a licensed therapist here in California. Academically, she spent a year as the teacher's assistant to retired LAPD Officer Stephan Margolis in CSUF's Psychology of Law course. Professionally, she worked as a Behavioral Technician for Autism Learning Partners, implementing Applied Behavioral Analysis (ABA) interventions for children on the autism spectrum. Victoria is particularly fond of Cognitive-Behavioral Therapy and its techniques in treating depression and anxiety; she hopes to be able to implement it into her practice in the future. She is currently working on applications to graduate programs to help achieve her dream of becoming LPCC and MFT certified. Post certification, Victoria hopes to provide counseling to the LGBTQ+ individuals in her community and always serve as a reminder that mental illness cannot stop people from living their life to its fullest.
Outside of Trauma Therapy, Victoria works as a cast member at the Disneyland Resort, practices Historical European Martial Arts, and enjoys traveling with her girlfriend.
Get updates on Trauma Therapy CA
Sign up for our
newsletter
HOURS
Mon-Fri: 9:00am-5:00pm
Sat: By Appointment Only
Sun: 10:00am-2:00pm
After-hour appointments available