Real Healing For
Real Problems
TEXT OR CALL US (949) 943-1877
Premier Child, Adolescent,
& Adult CBT & DBT Therapists
UCLA TRAINER & CA LICENSED
Irvine | Orange County
Real Healing For
Real Problems
Premier Child, Adolescent,
& Adult CBT & DBT Therapists
UCLA TRAINER & CA LICENSED
Irvine | Orange County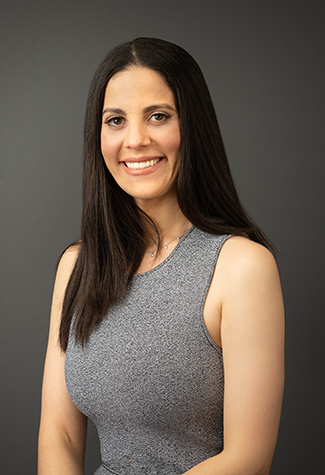 Meet
Debbie Jason, PhD
UCLA TRAINER & LICENSED CBT & DBT PSYCHOLOGIST
verified by Psychology Today
Dr. Debbie Jason, co-founder and Clinical Director of Trauma Therapy CA, is a licensed clinical psychologist, trauma specialist, and trainer for UCLA's Center of Excellence with advanced certifications and/or training in evidence-based therapies including DBT, EMDR, and CPP. She has dedicated her career to treating trauma, depression and other areas of mental health in children, adolescents, and adults.
Dr. Jason recognizes that relationships are challenging – even in the best circumstances. This is certainly true when building or maintaining a relationship with someone who may feel stressed, sad, or acting out in anger. Many people today feel overwhelmed, alone, judged or misunderstood. There is hope, though, in that you can be the solution! Through a unique approach, Dr. Jason works with children, teenagers, and adults to develop their sense of selves, decrease stress, and establish rewarding relationships. Having this space has helped many people better understand and manage their lives better and allowed children to feel more secure and less interested in testing boundaries.
ABOUT
At Trauma Therapy CA, our focus is simple: We coach as you heal in the wake of trauma, stress, anxiety and other mental health disorders. We specialize in Cognitive Behavioral Therapy (CBT), Eye Movement Desensitization and Reprocessing (EMDR) and Dialectical Behavior Therapy (DBT). CBT, EMDR and DBT are evidence-based therapeutic talk therapies that have proven to be effective to treat PTSD and trauma symptoms, depression, stress, anxiety, substance use disorders, and more. In many cases, CBT & DBT have proven to be more effective than other forms of therapy and even psychiatric medications. We are here to help you grow from struggles, heal from pain, and step forward into your life.
WHAT WE TREAT
Real Solutions and Real Support for Complex Problems
Specializing in Cognitive Behavior Therapy (CBT) and Dialectical Behavior Therapy (DBT), our team is expertly trained in providing effective treatments for your unique circumstances. We use cutting edge techniques that are goal-oriented and intended for you to use throughout your life to heal from trauma, reduce anxiety and depression, and manage issues including:
WHAT SETS US APART
At Trauma Therapy
CA, our focus is
simple: Healing.
---
We believe that good therapy is built on connection, trust, and support which is why we are committed to going above and beyond for our clients.
You are not alone.
Our expert team of therapists goes above and

beyond to

support you:
FREE CONSULTATION
A 15-minute phone consultation to answer your questions and make sure we are the right fit.
EVIDENCE-BASED THERAPY
With the right information, we can establish an individualized therapy strategy.
RESULT-FOCUSED
Throughout our relationship, we will track your progress, give assessments, feedback and progress reports.
GETTING TO KNOW YOU
Our goal is for you to feel supported and accepted so we kick things off with an Intake/Evaluation session where we get to know you on an individual level.
WE'RE HERE FOR YOU
Sometimes you may need a little "pick-me-up"  in between appointments…we're here for you. We offer 10-15 minute free coaching calls.
Get updates on Trauma Therapy CA
Sign up for our
newsletter
CONTACT
Main Office
200 Technology Dr, Suite L
Irvine, CA 92618
Corona Del Mar Office
23 Corporate Plaza Drive, Suite 150
Newport Beach, CA 92660
HOURS
Mon-Fri: 9:00am-5:00pm
Sat: By Appointment Only
Sun: 10:00am-2:00pm
After-hour appointments available